About
Our Story
Custom Molding Services is a company that was started in Bartlesville, Oklahoma in the early 1970's manufacturing thermoformed plastic components. Custom Molding Services is a family owned and operated company owned by Bill and Cathie Johnson of Bartlesville, Oklahoma. We are a family company with strong traditional family values. Even though we are a small company, we have a large vision and great expectations.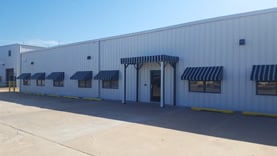 Core Values
At Custom Molding Services, we strongly believe in Duty, Honor and Country. General Douglas McArthur said, "These three hallowed words reverently dictate what you want to be, what you can be, and what you will be". They are our rallying point to build courage when courage seems to fail, to regain faith when there seems to be little cause for faith, and to create hope when hope becomes forlorn. We have applied these to our business and found them to be so true.

We believe in the importance and value of making our products at home and are proud to display our "Made in America" stamp on all that we do. We believe our employees are our greatest asset and we value their dedicated efforts, their opinions and their individual values and beliefs.
We are committed to a positive relationship with our customers and vendors. We strive to deliver exceptional customer service that fosters a lasting relationship. We are dedicated to supporting our vendors by on time and easy bill paying. For our valued customers we do our best to get their orders out on the same day the order is made if not the following day.
Location
510 SW Adeline
Bartlesville, OK 4003