Capabilities
Stages:
Design : We take your engineer's drawing or sketch and produce 3D drawings for your approval.
Prototype : After approval we will produce a prototype so samples can be formed and final R & D can be performed.
Tooling : Once samples are approved we have an aluminum mold made and custom plastic is ordered.
Production : When the plastic is received in house production starts. Records are kept to make sure that future production runs are the same as the first.
Project Completion:
We can help you realize your goals. Whether with an engineer's drawing or sketched concept on a napkin we can help.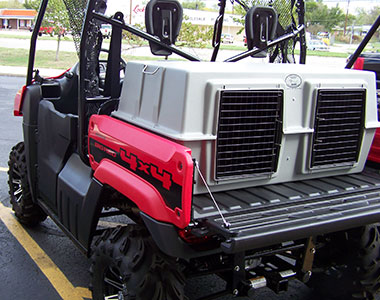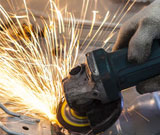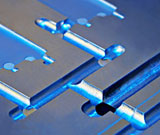 Contract Services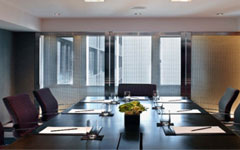 At Custom Molding Services, we not only manufacture and market our own products, we also mold components for many other companies as well.
We can take your idea and concept and work together in creating your own unique molded plastic part. Whether your concept drawing is done by a professional on a CAD drawing or drawn on a cocktail napkin, we can work together to help you realize your idea.
Our team is always available to meet and discuss your individual and particular needs in custom molded plastic components and parts.
Industrial Services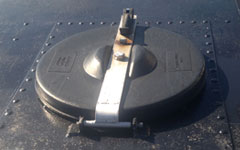 At Custom Molding Services we manufacture a number of parts for a large variety of industry and services. Here are just a few:
Marine
Industrial
Outdoor Sports
Medical Apparatus
Transportation
Energy
Recreational
Pet/Animal
Motorcycle
View Photo Gallery
Proprietary Services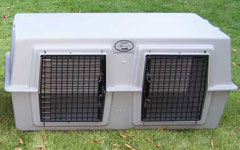 At Custom Molding Services, we also manufacture several of our own products and market them. One of those products is the Easy Loader line of dog kennels and accessories. We currently make two sizes of kennels with others on the way. The first is the Easy Loader, it is designed to fit between the fender wells of full size pickups and large SUV's. The other is the Deuce and designed to fit between the fender wells of small and mid-size pickups and smaller SUV's. Both are often used on ATV's and UTV's as well.
True to the name, the Easy Loader Kennels are a snap to load and unload weighing only 31 and 33 lbs. and can be easily handled by one person.
Easy Loader Kennels are made from a high density polyethylene, the same material pickup bed liners are made of. An ultra violet (UV) stabilizer is added to the plastic so it won't crack or become discolored after many years of use. Please visit our Easy Loader website at www.EasyLoaderKennels.com or call us at 1-800-853-2655.
View Photo Gallery